The significance of logos to a company and its brand cannot be overstated, so in the competitive business environment of today, producing strong designs is essential. This is why Fiverr logo design gigs have skyocketed and why we're doing to show you the best ones in this article.
There are numerous options available when looking for the ideal logo designer. Millions of businesses have nonetheless selected Fiverr for their logo design requirements.
How come? And where can you find outstanding independent logo design services?
To help you find the best Fiverr logo designer to assist you in developing your brand, we'll be addressing those questions in this article.
17 Best Fiverr Logo Design Gigs 2023
While using Fiverr's many selection tools is beneficial, it can take time. You need all the assistance you can get if you're a business trying to find the best Fiverr logo designer.
To help you with your search, we've put together a list of the top 17 Fiverr logo designers. In order to assist you in making some early decisions, we will list their Fiverr ratings, their design preferences, and other information.
First, let's start with rroxx (a top-rated logo designer), whose reasonably priced and stylish logo design skills surpass himself, is our pick for the best logo designer on Fiverr. For those who have creative ambitions but are on a tight budget, rroxx is the best option. His gigs offer everything from retro badges to slim signature styles to even minimalist designs.
Mniluka is a talented logo designer who excels at vectorization, minimalist designs, and imaginative illustrations. His distinctive designs and effective communication skills won't let you down.
Spark4hope is a remarkably diverse designer with a near-perfect 5-star rating across 10,000 reviews, and there is never a shortage of work for logo design at such good prices, with so many positive reviews.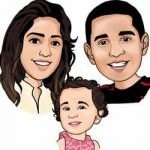 Diplomadon is currently your best option if you're looking for sophisticated designs. They create watercolor artwork, superb calligraphy, and other imaginative logo designs to suit your company's requirements.
5. arundaskm - Top Rated Fiverr Logo Design
As a Top Rated Seller, arundaskm produces excellent logos that stand out on social media banners and business cards alike. His 7,000 reviews average a 5-star rating, making it difficult to ignore his services.
Not every logo has to be a rigid, streamlined, postmodern creation. User dannavictoria uses her calligraphy and watercolor skills to produce incredibly elegant logo designs. This freelancer is ideal if you need top-notch illustrations for your logos.
Alex logos is a fantastic choice for a minimalist, contemporary logo design, and is referred to as an excellent communicator with more than 3,000 clients under his belt. His response time is typically around 4 hours, and their gigs typically cost $40 to $50.
8. cre8tiveartwork
Alex and Mika, two graphic designers who can create a wide range of different logo styles, make up cre8tiveartwork. They can create compelling logos from any design sketches you may have.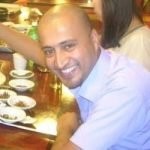 Grandpa designs offer elegant minimalist logos that do away with fancy graphics and produce eye-catching designs at a low cost for those who prefer to keep things simple. He appears in our top 10 for a reason—his 10,000 reviews have given him a 4.9 rating.
Whether you need a logo for a business card, a flyer, or a t-shirt, logo flow offers high-quality work at incredibly low costs. You will receive excellent work for the price you pay with a 4.9 star rating across a thousand reviews.
At prices as low as $5, ei8htz provides vibrant yet straightforward logo designs. With a 4.9 star rating across more than 1,000 reviews, they are a Top Rated Seller. Their vector expertise is especially noteworthy and is ideal for business cards.
Animated logos are a popular trend that are effective for websites and social media accounts, even though they aren't typically the first thing that comes to mind when people think of freelance logo designs. Ilovenish excels at creating creative animated logos for incredibly low costs.
In search of elegant, minimalist logo designs? With maya studio, you're covered. Your customers won't believe you got such classy logo designs for this low price with affordable one-time designs costing between $45 and $50.
Designsforrest is a great option for business cards and flyers with a 4.9 star rating across 1,000+ reviews. As a part of a bigger organization, designsforrest guarantees excellent work and customer service.
This Fiverr designer has been a top-rated independent logo designer on the marketplace since 2015. Over 1000+ reviews have given him a 4.9 out of 5 star rating. weperfectionist is a pro at Adobe Photoshop and Illustrator and specializes in designing banners and business cards.
Do not be deceived by manoj2016's level two ranking. He is a more than capable option if you're looking for modern, sleek logo designs for stationery items like business cards. Additionally, he responds within an hour or so.
For polished PowerPoint designs and logos, shailene george, another Top-Rated Seller, is a great option. They have received 6,000 reviews with a 4.9 star average and a response time of about three hours.
Fiverr also has a logo maker which allows you to create a DIY logo design. Check it out on the previous link or check out some other logo maker apps here.
Why Fiverr?
On Fiverr, there are thousands of experts in hundreds of different fields waiting to start working on your project (Check out our detailed review of Fiverr).
It's a great resource for locating reasonably priced freelancers, including those who specialize in logo design.
Many of the top logo designers offer unbeatable quick turnaround times with rarely any compromise on quality. Most of the time, finding fair compensation for the designs you hire out won't be too difficult.
Let's examine the benefits of hiring freelance logo designers from Fiverr over DIY and other freelancing options.
Fiverr vs DIY
It might seem more cost-effective to simply create your own logo and scan it for use in your company. Since it is your brand, you should be the most knowledgeable about what it stands for, right?
No, never. While there's no denying that companies are experts in their own brands, they aren't always experts in graphic design.
When it comes to logos, there are many subtleties, including their adaptability, relevance, and simplicity. You can find many excellent candidates on Fiverr who have the training necessary to handle those elements as a freelance logo designer.
Fiverr vs Logo Design Software
If they don't have any immediate artistic skills, many people invest in programs like Adobe Illustrator and Photoshop to design their own logos.
Again, while it might be effective for some, hiring a professional freelancer will result in higher-quality products.
The top Fiverr logo designers have spent years learning how to use these programs and are extremely knowledgeable. They are adept at utilizing logo design software to your company's advantage.
Choosing Fiverr Freelancers Over Other Options
You might be thinking, "Why should I choose Fiverr over other websites if I need freelance logo designers?"
While we don't discount the usefulness of other websites, Fiverr provides the best payment and freelancer selection options that those other platforms lack.
Other freelance marketplaces that offer you as many options and filters to find the best logo designers are extremely rare. Fiverr is one of them.
Bonus Advice: Fiverr is your best bet if you're just looking for a logo design. We advise working with an unlimited graphic design company if you need additional graphic design assistance.
Additionally, Fiverr offers you a flexible window to review the work of your designers. This means that if you don't like a design and decide to hire a different freelancer, you can ask for a refund.
How to Choose a Freelance Logo Designer on Fiverr
Finding the ideal logo designer among literally thousands of options is a challenge that many users encounter. There are a lot of positive, passable, and negative reviews for many of the designers here.
So how do you locate the ideal candidate?
Employ the filters
Fiverr gives you the resources to choose the freelancers who are most likely to meet your needs.
By using the filters on the top left side of the screen, you can hone your results. Examine the various looks and select the one that best suits your company.
Through their Delivery Time filter, Fiverr enables you to select candidates who can produce designs quickly. Want a flexible time period? Create your own Budget filter, and use the Seller Level option to filter freelancers according to how long they have been using the platform.
Review Seller Profiles
Your search is more focused now, so it's time to look at individual seller profiles.
Most independent contractors display their prior work, allowing you to determine whether they are a good fit for your brand. To ensure they didn't copy anything, make sure their samples have a watermark.
Great if they have a link to their personal portfolio website! To learn more about their experience, look into those.
Make certain to read reviews. It can be useful to sort through a lot of positive feedback, but I wouldn't let this prevent you from making a choice. Use the review sorting feature if you're going to read reviews.
Consider the negative feedback and give it some consideration. Consider your options if the negative reviews seem to be justified.
Don't worry too much if they just seem like crazy customers or people who will never be satisfied, especially if the positive reviews outweigh the negative ones.
I also enjoy reading the most recent reviews and searching for customers from my own nation. That is advantageous, especially if the freelancer is situated somewhere else in the world.
It enables you to determine whether there might be a language barrier or communication gap.
The Fiverr Learn section of the profile is another area worth reviewing.
This is displayed in the seller's profile's left sidebar on a desktop. The Fiverr logo designer's activity level can be determined by looking at this.
Additionally, it shows how committed they are to following the most recent trends in logo design. Countless badges and courses completed are additional proof that the seller is authentic.
Talk With Candidates
After you've selected a few candidates, click "Contact" to send them a message.
Start a discussion about the freelancer's body of work and the specifics you need. Decide which candidates are the best choices for you after getting a sense of each one.
Keep in mind that through Fiverr's "Gig" system, each freelancer determines their own price and revision options. To determine the best payment, discuss how everything will work with each candidate.
You're ready to go when you find someone who comprehends your brand and provides a reasonable pricing structure.
Best Fiverr Logo Design Freelancers FAQs
Why use Fiverr for logo design?
Fiverr is a good choice for companies or individuals looking for inexpensive logo design options. Many freelancers are available, each with a different design aesthetic, level of expertise, and price ranges. The freelancer platform on Fiverr makes it simple to look for gigs and get in touch with sellers quickly. Additionally, Fiverr offer top-notch support, and you can get in touch with Fiverr directly if you're not satisfied with the logo design you received.
What is the price of a logo on Fiverr?
Prices for logo designs on Fiverr vary depending on the designer, how many concepts you want, and how many revisions are needed. On Fiverr, a logo design typically costs between $30 and $50. Some logo design jobs cost as little as $5, while others cost more than $200.
Wrapping Up
The development of your brand depends in large part on the creation of effective logos, and Fiverr's logo designers are skilled at producing the best results possible to support your success. Utilize this guide to identify the ideal freelancer for your unique brand and price range.
One more thing... Did you know that people who share useful stuff like this post look AWESOME too? ;-)
Please leave a useful comment with your thoughts, then share this on your Facebook group(s) who would find this useful and let's reap the benefits together. Thank you for sharing and being nice!

Disclosure: This page may contain links to external sites for products which we love and wholeheartedly recommend. If you buy products we suggest, we may earn a referral fee. Such fees do not influence our recommendations and we do not accept payments for positive reviews.